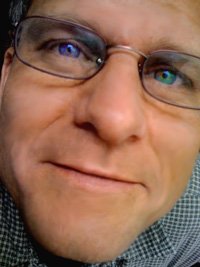 It's about attention to detail, and perseverance, and inspiration.
It's about clarity, good solutions, and follow-through.
It's about seeking perfection, while being open to a better way.
It's about finding an elegant balance—and then making it sing.
Hello, my name is Michael Kirk.
I'm an Artist/Graphic Designer
and an Editor.

My strengths are in website design & maintenance, content creation (including social media),
optimized image editing and copyediting, as well as line and developmental.
Plus full-service interior book design and cover design for publication.
I naturally tend to clean, rigorously appropriate layouts.
I like to see some sense of liveliness, with some
real sense of the person shining through.
Please see Websites and Books for examples.